Past Layouts:
I believe this is now my favorite layout that I have made for this site. It took a while to get the frame coding completed, but it was worth the wait and effort ;) Click HERE to view the layout in its entirety.
Version: Tile Pattern
Running Date: 08/12/02 - ?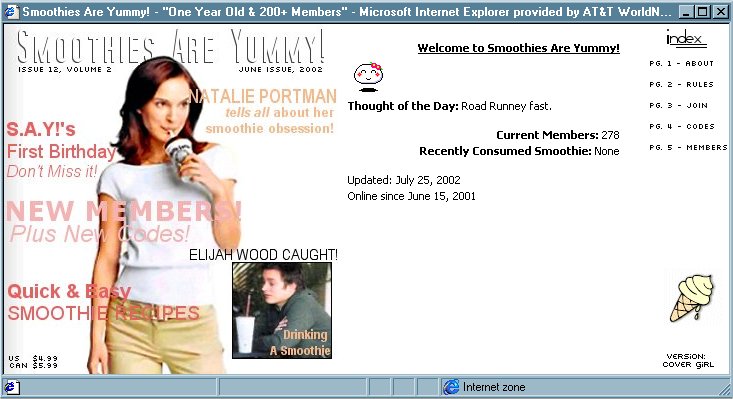 I liked the concept of this layout, but it didn't turn out as good as I thought it would.
Version: Cover Girl
Running Date: 06/14/02 - 08/12/02

I really like this simple layout and I think it's an improvement also (creative-wise).
Version: Lines and Text
Running Date: 03/16/02 - 06/14/02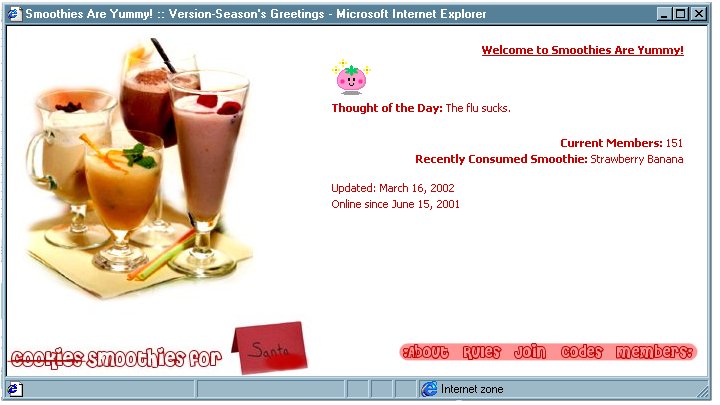 Third layout of site, but it's my first holiday-themed layout.
Version: Season's Greetings
Running Date: 12/08/01 - 03/16/02
Second layout for site, quite a big improvement, I'd like to think.
Version: Color Book
Running Date: 8/15/01 - 12/08/01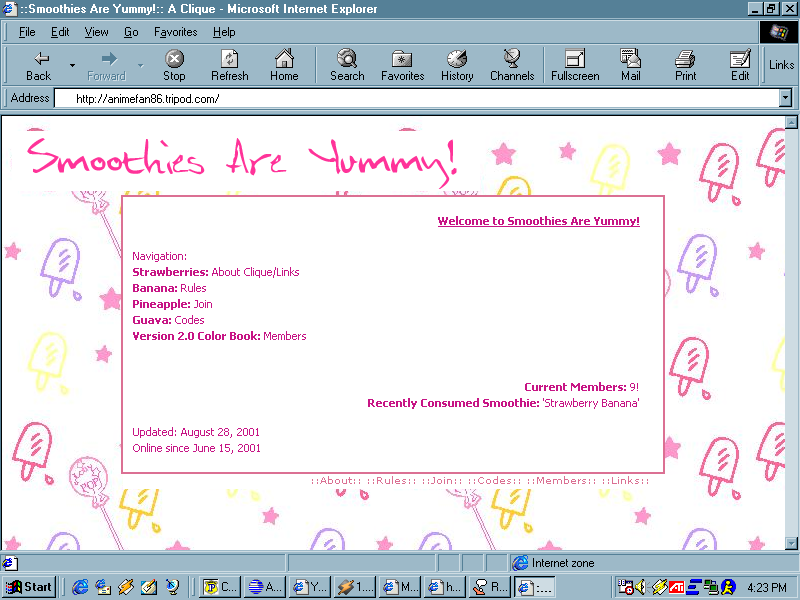 This was the site's first layout ever! (I know, kinda bad)
Version: First Smoothie
Running Date: 4/15/01 - 8/15/01